Helpful Resources
General Education Development (GED) Readiness
Evergreen Goodwill – GED Test Prep / High School Diploma+
https://evergreengoodwill.org/job-training-and-education/adult-basic-education/high-school-completion
Olympic College – GED Test Prep / High School Diploma+ https://www.olympic.edu/academics/transitional-studies
Kitsap Community Resources – GED Test Prep https://www.kcr.org/employment-assistance/
South Puget Intertribal Planning Agency – Workforce Development Assists tribal members GED completion https://spipa.org/workforce-development/
Higher Education
Western Washington University Poulsbo – Degrees in Business Administration, Cybersecurity, Environmental Studies https://www.wwu.edu/poulsbo
Western Washington University Bremerton – Degrees in Early Childhood Education https://www.wwu.edu/bremerton
Olympic College – Associate and Bachelor degrees across a variety of programs https://www.olympic.edu/academics/academic-pathways
Northwest Indian College Port Gamble S'Klallam – Associate in Early Childhood Education and Bachelor degrees in Tribal Governance, Native Studies, and Native Environmental Science https://www.nwic.edu/
Education Financial Aid
Washington Student Achievement Council – Introduction to Financial Aid https://www.youtube.com/watch?v=dHTrctUfGjg
Graduate Strong – Scholarships 101 and A-Z of Financial Aid https://www.graduatestrong.org/future-bound-workgroup
Job Training
Evergreen Goodwill – Computer basics, resume writing and interview practice https://evergreengoodwill.org/job-training-and-education
Worksource Kitsap – Hiring events and resume/interview workshops https://seeker.worksourcewa.com/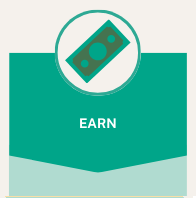 Business Start Up Training
Business Education Support & Training (BE$T) – 8-week business basics program https://www.kcr.org/business-education/
Northwest Business Training Center – Business Bootcamp
https://northwestbusinesstrainingcenter.com/
Public Benefits
Department of Social and Health Services – Food and cash assistance https://www.dshs.wa.gov/food-cash-medical
Washington Connection – Prescreening and application to see what programs or services you or your family may be qualified to receive  https://www.washingtonconnection.org/
Peninsula Community Health Services – Enrollment navigators for Washington Health Plan Finder https://www.pchsweb.org/
Division of Vocational Rehabilitation – Assists people with disabilities to prepare for, secure, maintain, advance in, or regain employment https://www.dshs.wa.gov/location/dshs-dvr-bremerton
Tax Credits
Working Families Tax Credit – A Washington State tax credit from the Department of Revenue https://workingfamiliescredit.wa.gov/
Earned Income Tax Credit – A Federal tax credit from the Internal Revenue Service https://www.irs.gov/credits-deductions/individuals/earned-income-tax-credit-eitc
Retirement Savings Contributions Credit – A Federal tax credit to promote saving for retirement https://www.irs.gov/retirement-plans/plan-participant-employee/retirement-savings-contributions-savers-credit
Financial Empowerment
Everyone wants a chance to live up to their potential. We want the opportunity to break through barriers, conquer challenges and make our lives, our families' lives and our communities better because of our effort.
When you are financially empowered, you are both informed and skilled. You know where to get help with your financial challenges and can access and choose financial products and services that meet your needs. This sense of empowerment can build confidence that you can effectively use your financial knowledge, skills, and resources to reach your goals.
The role of the Asset Building Coalition is to coordinate and expand the effort to increase financial literacy, assets, net worth and financial stability for Kitsap residents.
We envision a strong community where hardworking Kitsap County residents have access to the financial tools and incentives they need to achieve their dreams.
Our Focus
We partner with other organizations who share the Coalition's mission and provide resources and training in the following areas:
Conduct free financial education classes for Kitsap County residents
Outreach unbanked and underbanked community residents
Provide free credit reports and credit counseling assistance
Provide home ownership education and resources
Provide business start-up information
Provide resources for job skills and career readiness training program
Educate on free tax preparation assistance and tax credits
Educational support and resources for underserved low income students
Financial Education Workshops and Classes
Attend a small group workshop or class on a variety of topics including budgeting, credit, banking, planning for financial uncertainty and hardships.
The Asset Building Coalition of Kitsap coordinates county wide workshops and classes that are intended to be flexible and convenient. Classes are arranged at local libraries, community centers, parents groups, schools, housing sites, and even staff training events. We aim to serve all of Kitsap County including Kingston, Poulsbo, Suquamish, Bainbridge Island, Silverdale, Bremerton, Port Orchard, and surrounding areas. All workshops and classes are led by knowledgeable professionals in Kitsap County who are Asset Building Coalition members.
A calendar of highlighted scheduled events coming soon.